1998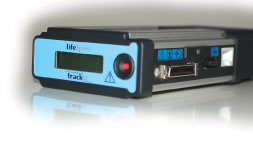 Trackit™ has been designed at the outset with both Ambulatory EEG and Sleep applications in mind. Its small and compact footprint, when coupled with the paediatric backpack, makes the Trackit™ ideal for EEG recording applications in children and adults.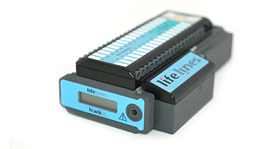 Key features:
Small size.
Flexible recording inputs.
Flexible input configurations.
Ease of operation.
Over 24 hours of recording.
The original design was a close collaboration between the Lifelines company designer and our own PCB designer whilst he was working for G&B Electronics. The initial design was such a success that the original design was improved to the new system with little change to the internal set-up. Lifelines has obtained a Queens Award for Innovation and we hope they continue onwards and upwards.
Press Name(D. Hulin)